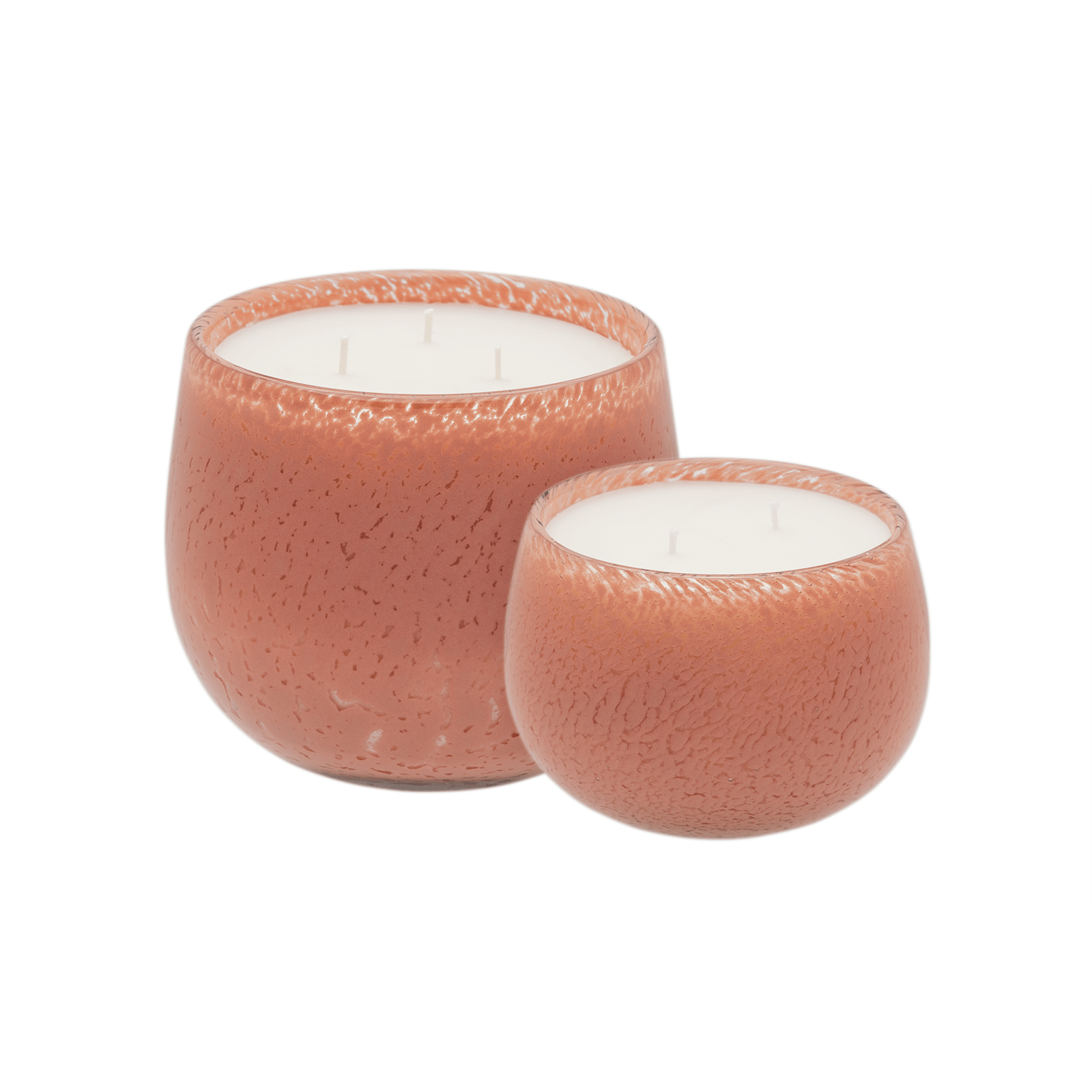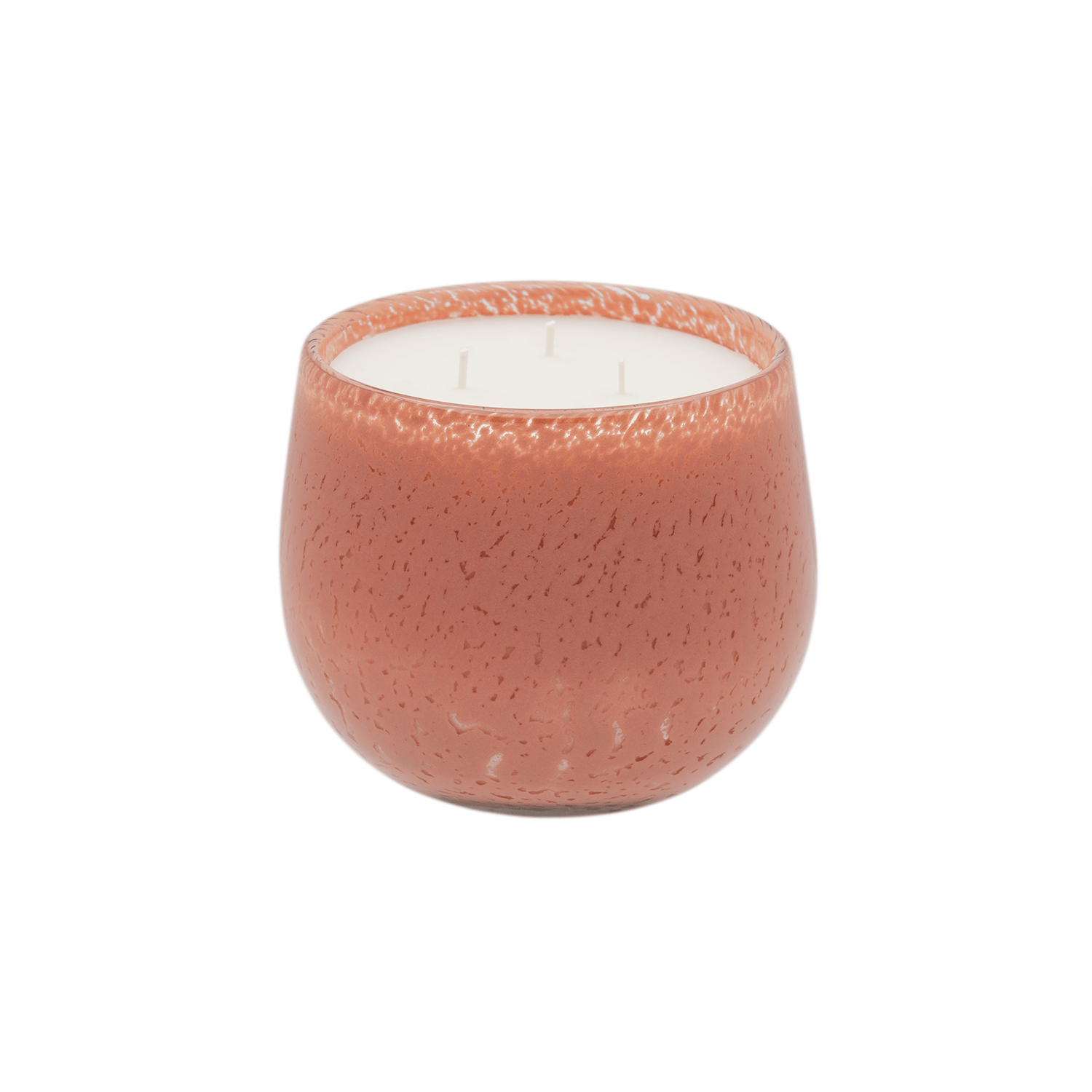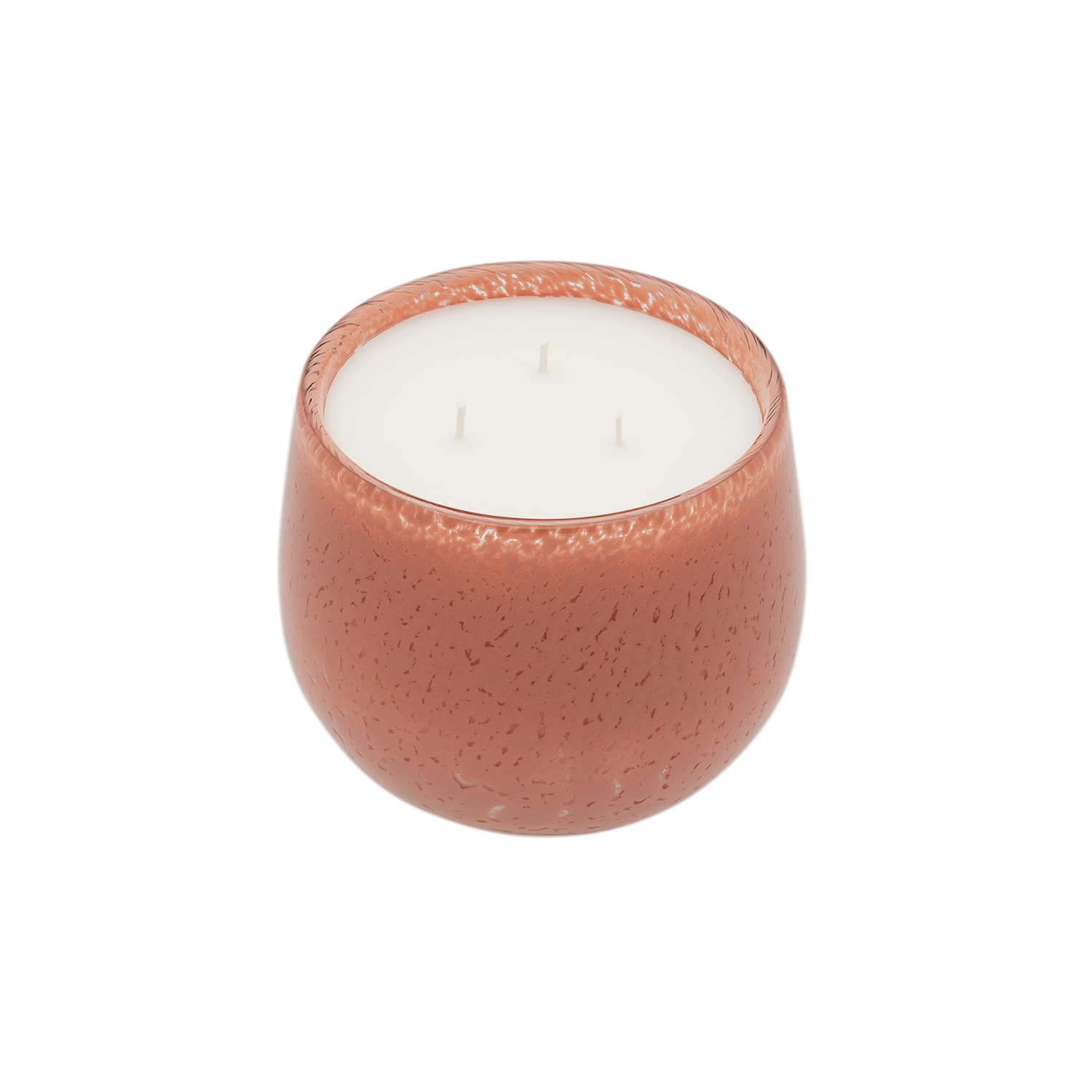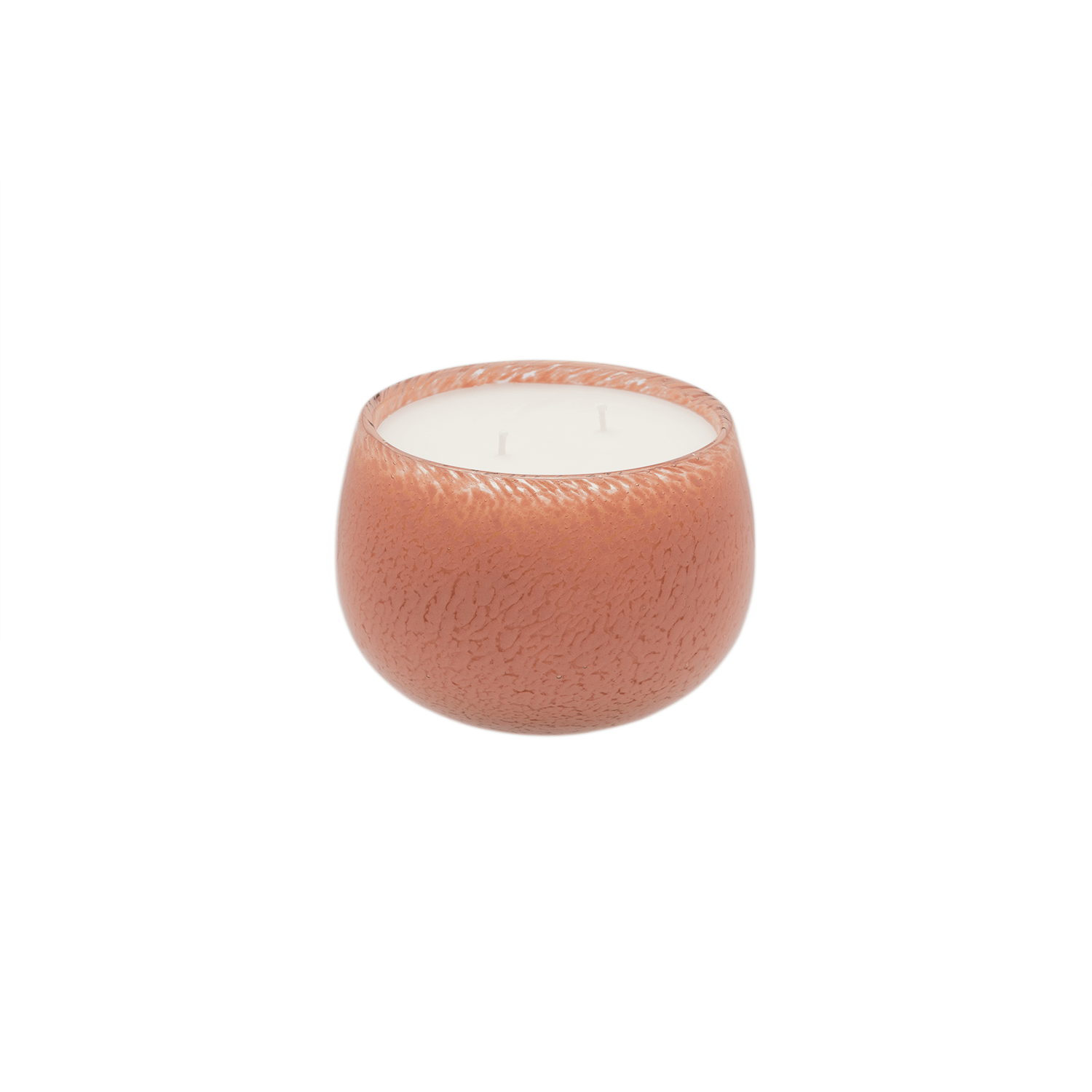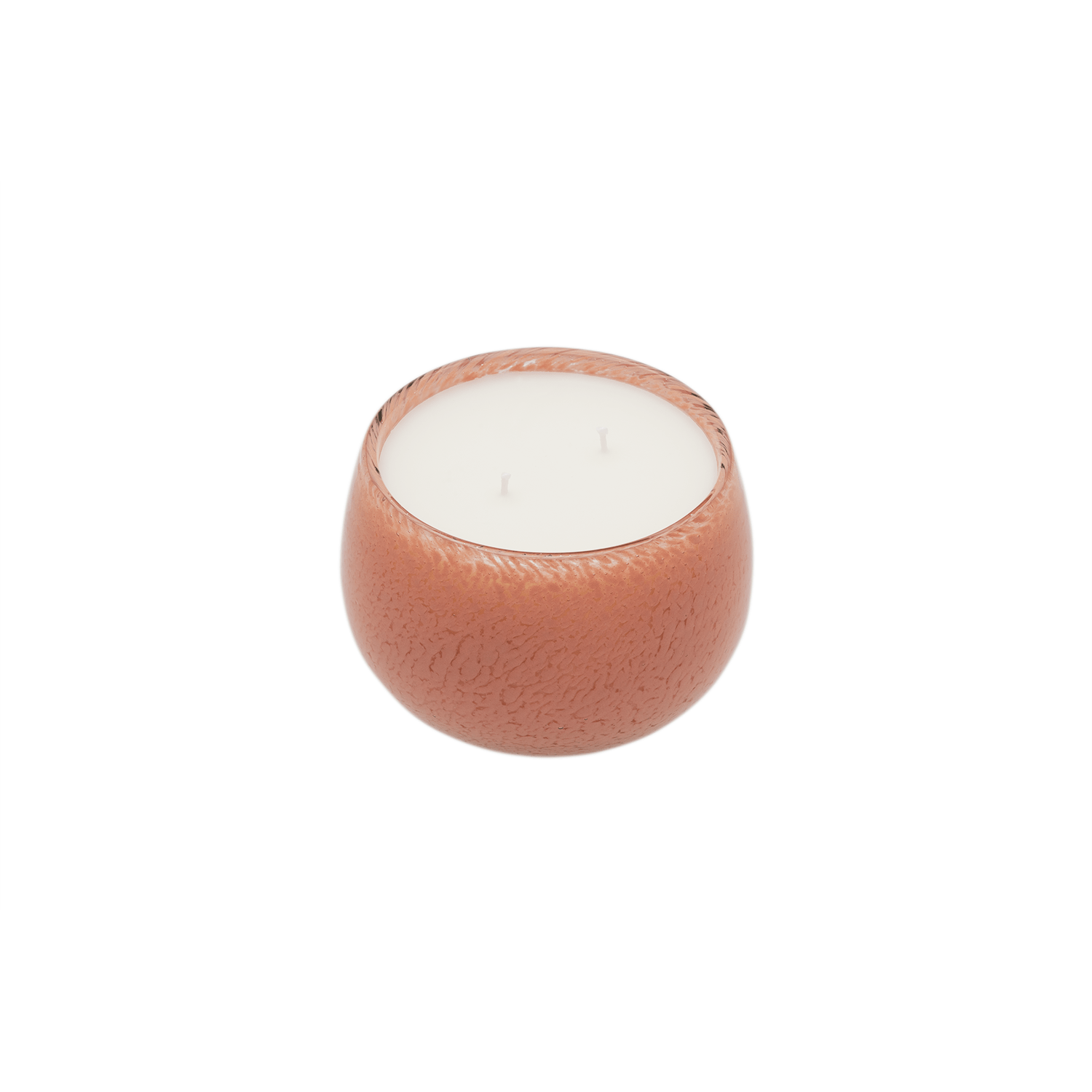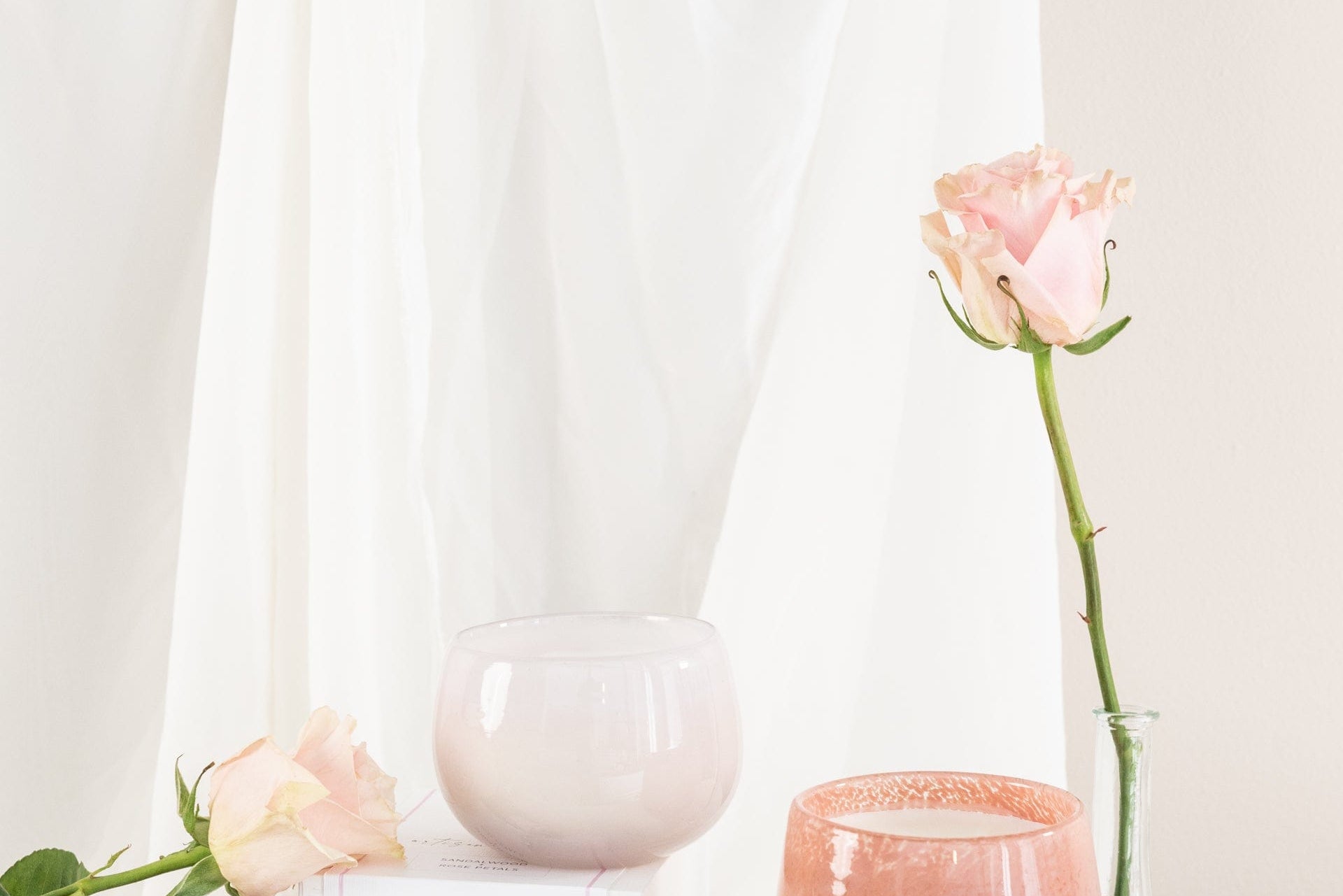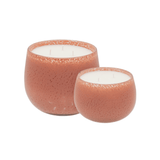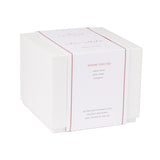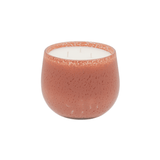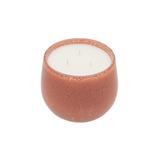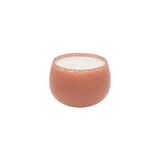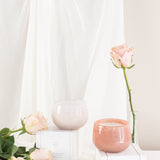 Amami Orchid | 11 oz | 24 oz
11oz | 24oz | Artisan Collection
---
Free shipping on orders over $75
Description

PRODUCT DETAILS
Amami Orchid 
     
Indulge in the tropical allure of this fragrance, where vibrant hibiscus, frangipani, and island orchid create a captivating blend. Jasmine and mango add a touch of floral elegance and juicy sweetness, while white amber and sandalwood provide a warm base. Housed in our coral speckled European mouth-blown glass vessel. 

notes:
tropical hibiscus, frangipani, island orchid
jasmine, mango
white amber, sandalwood
Harmony and exquisite design emanate through our hand-crafted Artisan Collection. Each luxurious Artisan candle is hand-poured into our European mouth-blown glass, with a unique fragrance, curated to embody the color and design of each glass. An Artisan Collection candle will infuse any space with a distinct energy and palpable aroma—choose your mood.
____________
This mouth blown speckled coral colored glass is filled with one of our newly curated fragrances, Amami Orchid. Notes include island orchid, white amber, and frangipani.
____________
There are two sizes available in this color:
3 wick - 775g wax volume
2-wick - 315g wax volume
____________
Each candle comes in a beautifully designed white box.
Amami Orchid | 11 oz | 24 oz
Candle Care

1. TRIM YOUR WICK

Trim your wick to 1/4" before each burn. Trimming the wicks regularly is crucial to properly burning your candle and helps ensure your candle continues a clean burn, maximized scent throw, and doesn't produce soot. Keep an eye on your candle and if the flame seems too big or looks to be dancing around, put it out, trim the wick again and relight.

2. CANDLE BURNING TIPS

The first time you light your candle will set the tone for the rest of your candle burning experience. Make sure you keep the candle lit for at least a few hours (or until the wax is melted completely evenly to the edges of the vessel) so you don't experience tunneling. If the candle isn't allowed to burn evenly all across during the first burn, it forms what's called a memory ring, which could prevent it from burning evenly each time you light it. Since we use a soft natural wax, most of the time the memory ring is not a problem and ends up melting throughout the life of the candle.

3. TIME DURATION

Relating to our burn tips, burn your candle for 2-4 hours at a time. For our classic collection, we recommend around 1-2 hours, for our 2-wick candles 3-4 hours and for our 3-wick candles up to 4-5 hours for the first burn. There's such a thing as burning a candle too long. The general rule is to avoid burning the candle for more than 4 hours. Burning a candle for overly long periods can cause the wick to become too large and the wax to overheat. Not only does doing this burn your candle faster than if you burned it the same amount of time in separate sessions, but it could also produces unwanted smoke and soot.

4. SAFETY TIPS

Burn on heat resistant surfaces. Keep away from the draft and air conditioner. Never move a burning candle and handle only when the wax has solidified. Always burn the candle in sight. Never use a candle if the vessel has chipped or cracked. Keep out of direct sunlight. Never use water (or a lid) to put out the flame.

5. THE END

Stop use when there ie 1/4' of wax left. As strange as it might sound, you're actually not supposed to burn a candle all the way to the bottom. Once there is about 10 mm of wax left, it's time to let it go. As the candle burns down to the end, the heat of the flame could potentially cause the container to get extremely hot. In some cases, this could lead to the container cracking or even shattering, which could cause hot wax to spill out, possibly start a fire, or damage surfaces underneath.

6. REUSE & RECYCLE

All of our vessels are meant to be repurposed, so it's never truly goodbye. Remove the remaining wax and use the vessel as a cotton pad jar, decorative piece, flower pot, makeup brush holder and much more. If you find no use for the empty vessel, simply just recycle!
Shipping

We ship using USPS Priority Mail, UPS Ground or Fedex Ground. Your shipping cost is calculated by the volume in size and the weight of your total order. Every order is automatically covered by insurance in case of a lost, stolen, or damaged package. We offer free shipping for all orders $75 and above.



PROCESSING/TRANSIT TIME
Please allow 1-3 business days to process your order. Once an order is processes and packed, the transit time is typically 2-3 days for USPS Priority Mail and 3-5 days for UPS or Fedex Ground. Once your order is shipped, you will receive a shipping confirmation email or SMS confirmation with the tracking number. If it has been over 10 days and you still have not received your order from when it was shipped, please contact info@lalueurcandles.com and we will get it resolved. 
Size Guide
Cant decide?
Embark on a fragrance journey with our Scent Discovery Sets. Each set includes 7 mini scent samplers from our unique fragrance collection. Best part? Receive a $20 credit towards your favorite full-sized scent, plus a complimentary cotton drawstring bag.